BDSM wooden slap, three hearts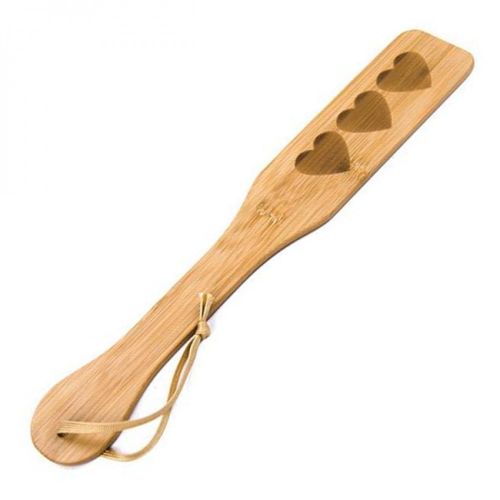 BDSM slapper is made of wood. The slapping part is decorated with three hearts.
Dimensions:
Total length: 32 cm
Spanking part: approx. 14 cm x 6 cm
The price is for one piece.
dominashop.eu
This site is for adults only. If you are under 18, please leave this site. Are you over 18?