Black erotic leather choker, shirt collar, studs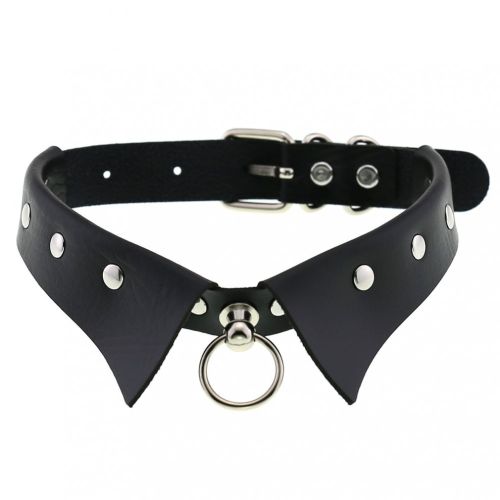 Black erotic leather choker, shirt collar, studs
22.90 €
CH01.22
false
pieces
/photos/2021/10/cierny-eroticky-kozeny-choker-_6_80x80.jpg
https://dominashop.eu/black-erotic-leather-choker-shirt-collar-studs
22.90
Erotic leather collar, black color, studs and metal elements, leash ring, shirt collar, belt.
Erotic choker made of black artificial leather, which is decorated with metal elements and studs. The chorer is in the shape of a shirt collar and contains a metal ring for closing the leash. The collar is fastened with a belt and a buckle.

Dimensions:
Total length: 47 cm
Width: 5 cm
Size: from 31 cm to 42 cm

The price is for one piece.
dominashop.eu
This site is for adults only. If you are under 18, please leave this site. Are you over 18?