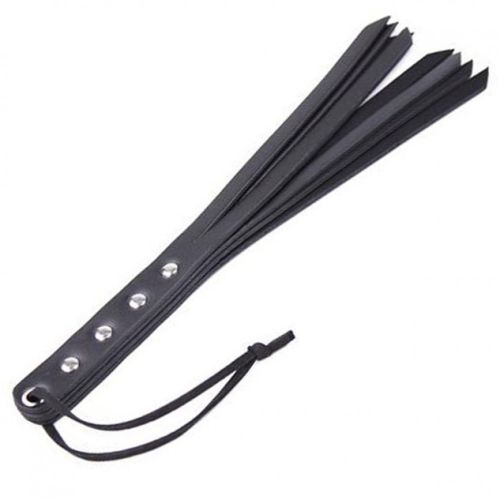 The whip is made of black artificial leather. The patting part consists of four strips of skin, which are divided in half.

Dimensions:
Total length: 27 cm
Slapping part: 17 cm x 2 cm

The price is for one piece.
dominashop.eu
This site is for adults only. If you are under 18, please leave this site. Are you over 18?