Feather tickle, black-red color and satin wand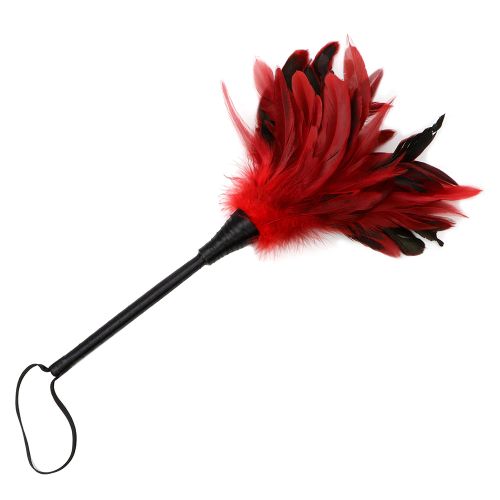 Feather tickle, black-red color and satin wand
18.90 €
SA01.14
false
pieces
/photos/2020/06/383-steklitko-z-pierok-cierno-_4_80x80.jpg
https://dominashop.eu/feather-tickle-black-red-color-and-satin-wand
15.75
BDSM feather tick, black and red color, solid satin handle.
The tag is made of black and red feathers. The handle is made of plastic, which is decorated with a black satin ribbon.

Dimensions:
Total length: 37 cm
Tickling part: approx. 17 cm x 150 cm

The price is for one piece.
dominashop.eu
This site is for adults only. If you are under 18, please leave this site. Are you over 18?