Leather garter on the thigh, bat wings and heart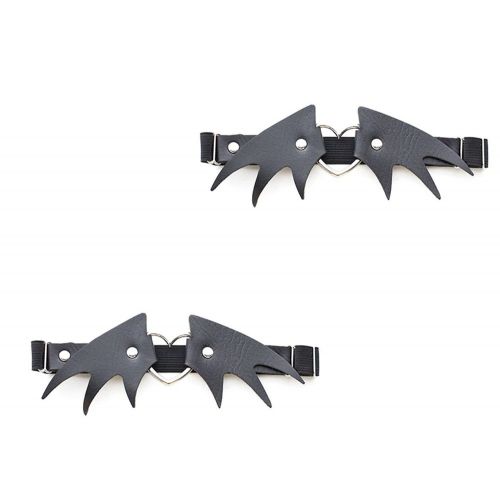 Leather garter on the thigh, bat wings and heart
26.95 €
PV01.06
false
pair
/photos/2020/06/323-kozeny-podvazok-na-stehno-_5_80x80.jpg
https://dominashop.eu/leather-garter-on-the-thigh-bat-wings-and-heart
22.46
Erotic leather garter leg in black colour, metal heart, rubber band, bat wings.
Leather garter leg made of black artificial leather. The garter is decorated with bat wings and a metal heart. The garter is placed on the thigh and held with an adjustable rubber band.

Dimensions:
Length: approx. 40 cm
Front: 17 cm

The price is for one pair.
dominashop.eu
This site is for adults only. If you are under 18, please leave this site. Are you over 18?